Img 1. .Phacelia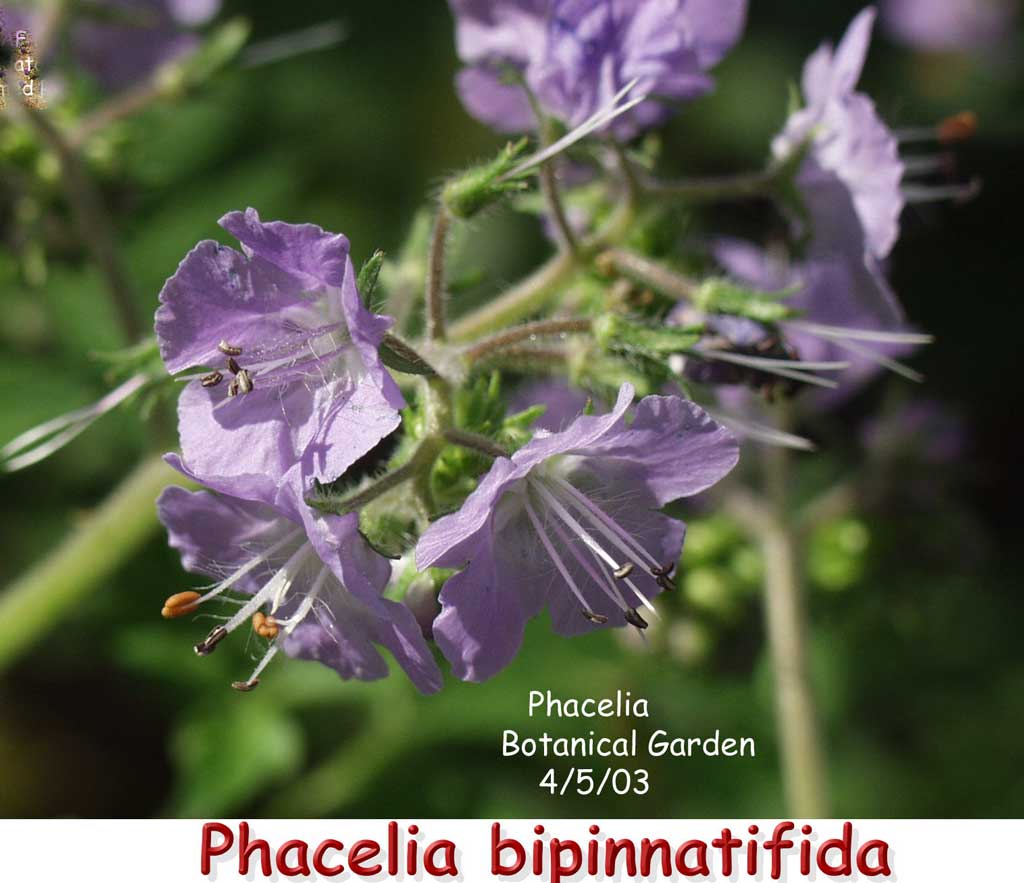 Img 2..Phacelia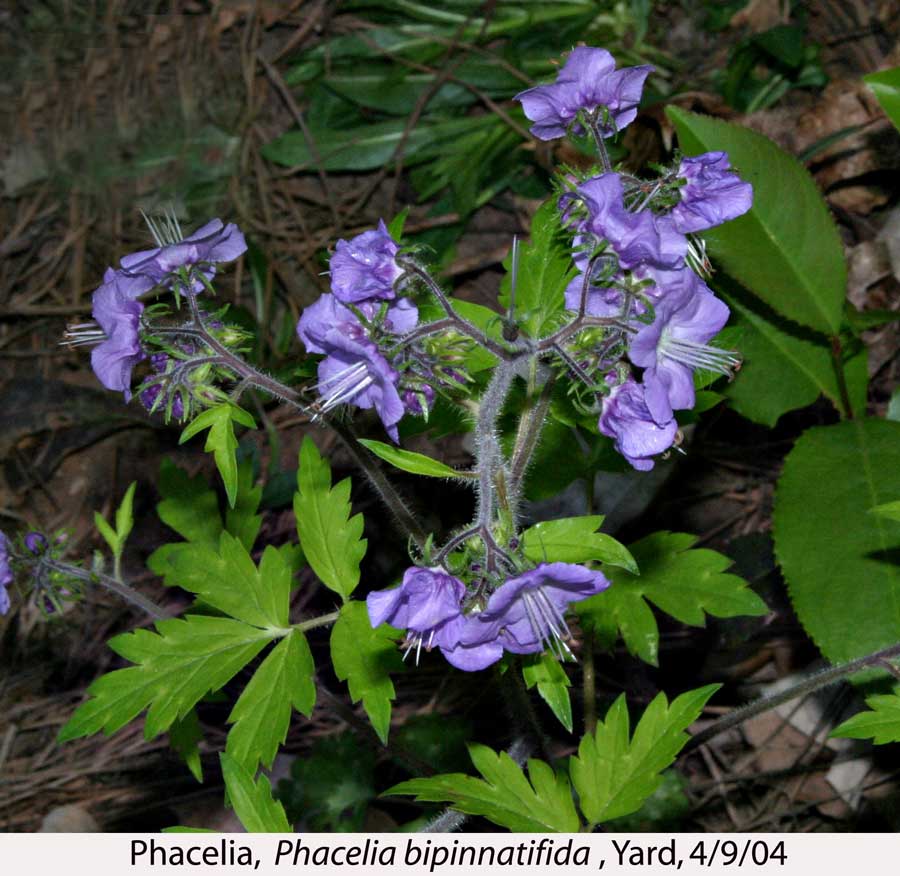 CLICK PICTURES FOR LARGER VIEW

DESCRIPTION


Phacelia is a tall growing plant that can be somewhat weedy and forms large colonies. It has numerous blue cup shaped flowers with yellow anthers. The leaves are deeply serrated. Other name for the plant is Scorpion Weed.

Phacelea may be found at the Huntsville Botanical Garden and the TVA nature area near Guntersville Dam. It is often seen on rocky ledges. Phacelia blooms at the same time as Jacob's Ladder. Both are growing in abundance at the Botanical Garden and have blue blossoms. Image 4 shows the difference in the blossoms. The leaves are very different. Image 3 shows the thick colony that may be found when conditions are ideal.